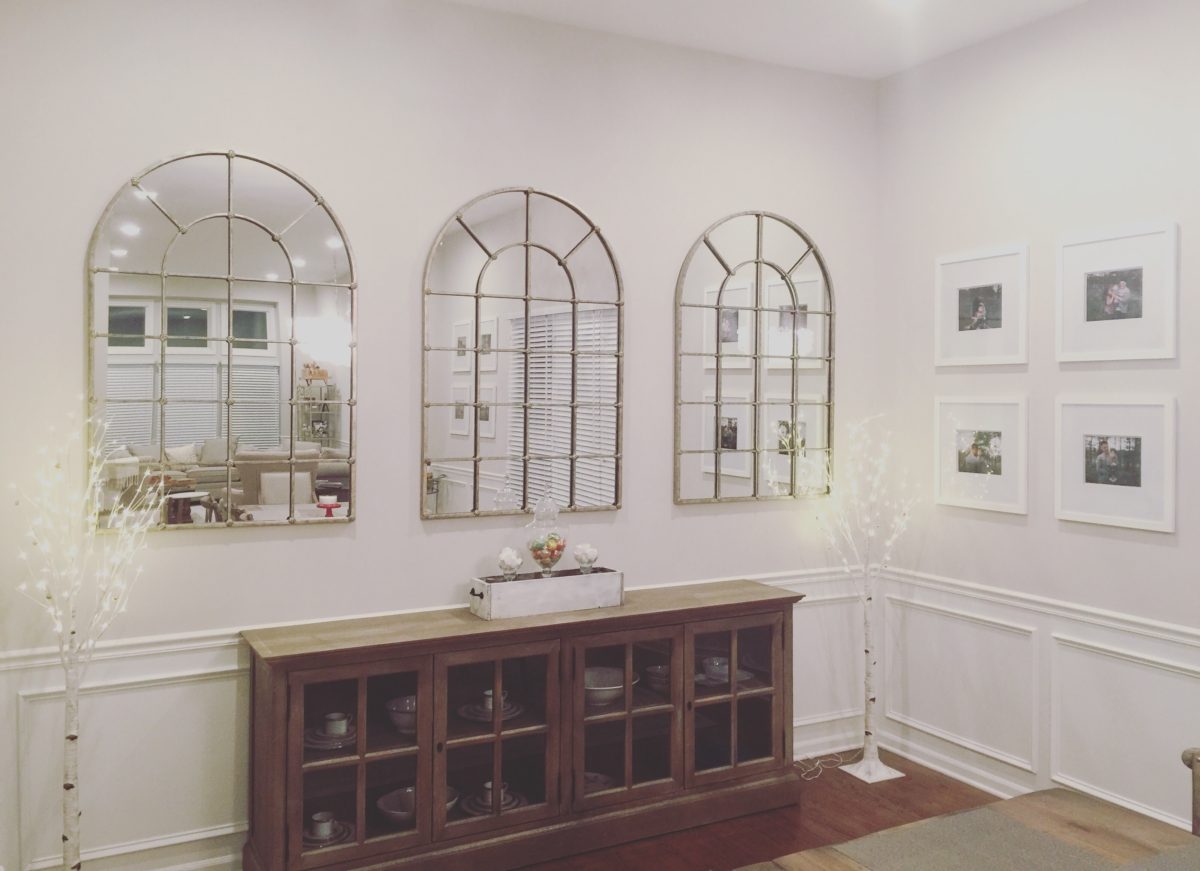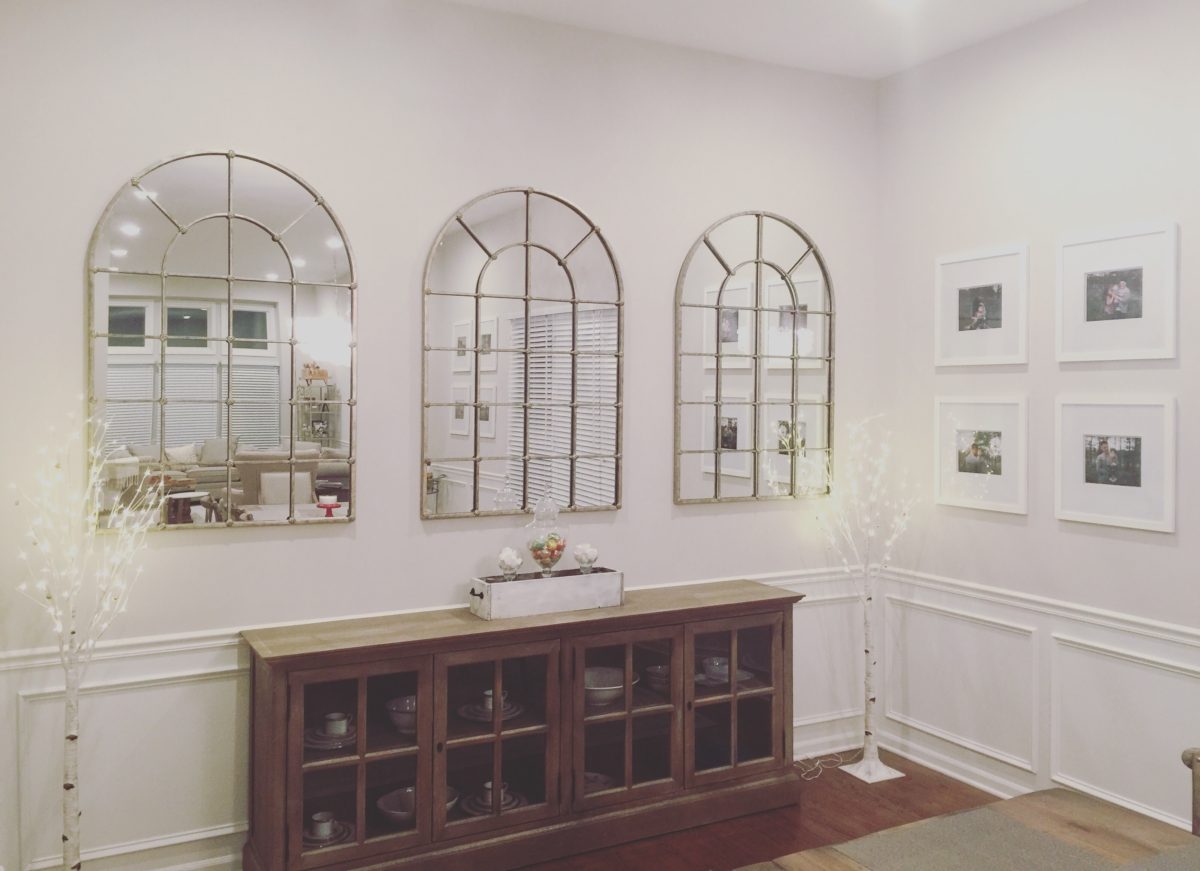 Purchasing a statement piece mirror sight unseen from an online store can be a risky move, but we're glad we took the plunge with the Grand Palais wall mirror from Ballard Designs in antique silver. We had a huge blank space above our new buffet and wanted something eye catching to finish off the dining room. We couldn't be happier with our purchase! The three grand palais mirrors are even more stunning in person.  The pictures on the Ballard Designs website don't do them justice.  The best part is that the high quality look they provide, didn't break the bank.
Color/Materials
First of all, the grand palais wall mirror comes in two colors, antique bronze and antique silver. We chose the antique silver.  In spite of the name, the decorative iron portion of the mirror is actually more of an a distressed goldish tone.  The gold tone is relatively true-to-color of the image shown on the Ballard Designs website.  The mirrors complemented the gold accented decor we have sprinkled throughout the dining and living rooms.
Size/Weight:
Per the Ballard Designs website, the overall dimensions of each mirror is about 54″ h x 36″ wide x 1.5″ d. The height of these mirrors will definitely make whatever wall you place them on a visual focal point.  Secondly, in terms of weight, I didn't see anything listed on the website's specifications.  But, from comments in their reviews and from my own estimation, they are likely more than 50lbs each. These are not flimsy lightweight mirrors!
Installation:
First of all, as a few reviews left on their website mentioned, the attached metal hardware on the backs of our mirrors were not level! Luckily, I decided not to DIY this project myself due to the weight of the mirrors.  I hired someone to come and install them for me and they were able to get the mirrors centered & leveled. A number of reviews commented on how they were able to install the mirrors with a helping hand. But, the thought of me with my brother or friend, on two ladders, trying to hang 3 heavy mirrors… was not something that seemed as appealing as some of my other home projects…
Quality & Price:
In conclusion, the quality of the Grand Palais wall mirror is spectacular and complements our rustic dining table, buffet, and the white picture frame wainscoting in our dining room perfectly. We frequently get comments about how great the mirrors look as well as comments about how shockingly not uber-expensive they are. With a sale price, we were able to get each of these for just over $200 each. Make sure to look out for Ballard Designs' sales that occur on a regular basis and you can get these for a steal.
Ballard Designs continues to stock these mirrors here.
We are almost 8 month out from our purchase. Are we still happy with the purchase?
Absolutely.
Until the next online gem we can find for you…
~Andrew